RTB: No one thinks and no one writes quite like Cal Crilly. There's deep insight and deeper connection in his process, and all AIDS researchers and critics should read his work. (I wish he'd write a few short articles to sum up some of the major planks, but work through it – it's worth it). Reprinted from Sepp Hasselberger's LaLeva.org blog.
HIV Tests Are Not Tests
by Cal Crilly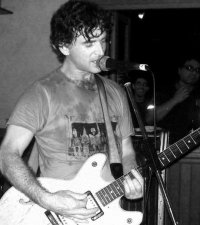 Well I'm sure this is the first time a serious dismantling of the HIV antibody test has ever reached a mainstream publication and I bet the AIDS researchers involved are beginning to sweat and get a tad worried about losing their jobs. HIV Test Are Not HIV Tests. By Professor Henry Bauer. (Printed in the Journal of American Physicians and Surgeons 2010).
For 26 years they been fluffing on about sex viruses destroying our T-cells and giving us the mantra that their toxic pile of rubbish is going to save us. At the moment South Africa is actually on the edge of disaster because the AIDS scientists are campaigning to get EVERYONE in South Africa tested for HIV and President Zuma has gone along with the medical colonialists by offering himself up for testing. He knew he'd be alright because he had to take the HIV test before after that "washing himself in the shower after sex to make sure he didn't get HIV" scandal, you all remember don't you? But if you look closely it never sounded very convincing. Continue reading HIV Tests, Benzyne, Collagen, Cancer and Everything Else →