by Terry Michael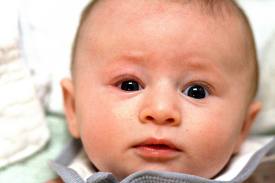 Fauci reports Mississippi baby is un-cured of HIV. "Still more research needed."
The HIV-AIDS Industry is in a state of shock, as it prepares for its biennial AIDSFest, July 20-25 in Melbourne (the 20th International AIDS Society conference.)
At the National Allergy and Infectious Diseases web site Thursday (July 10), AIDS-czar-for-life (since Nov. 3, 1984), Dr.Anthony Fauci, lamented that his much vaunted "proof of concept" of a HIV "functional cure" is now just another setback, requiring….you guessed it…more research!
From the NIAID full press release, my emphasis added:
"Certainly, this is a disappointing turn of events for this young child, the medical staff involved in the child's care, and the HIV/AIDS research community," said NIAID Director Anthony S. Fauci, M.D. "Scientifically, this development reminds us that we still have much more to learn about the intricacies of HIV infection and where the virus hides in the body. The NIH remains committed to moving forward with research on a cure for HIV infection."
That wily HIV skillfully "hides" in "reservoirs" in the body, stealthily lurking about until it unexpectedly rears its ugly head, according to pseudo scientists like Fauci–who has squandered scores of billions of taxpayer dollars in his three decades as NIAID director, during which time both a "cure" and a "vaccine" have eluded our intrepid AIDS czar.
You will recall Fauci's excitement in March 2013, when Mississippi pediatrician (and former Baptist missionary to Africa) Dr. Hannah Gay engaged in outrageous medical malpractice, apparently in her missionary zeal for faith-healing a 30-hour-old baby with a highly toxic cocktail of AZT and other ARV chemotherapy, without so much as a so-called "HIV test." It was a "gutsy call," the good doctor Fauci was quoted as saying at the time ("gutsy," as in "insane?!")
Since that time, Fauci has allocated more millions for more human baby research, of which he promises even more. In addition to experiments on tiny infants, Fauci continues to tout "pre[HIV]-exposure prophylaxis" (PrEP) for HIV antibody NEGATIVE gay men, IV drug users, Sub Saharan Africans, African American women, and other victims of the magical, mystical bug called the "probable cause of AIDS" by U.S. government declaration on April 23, 1984.
I de-construct the PrEP madness here, including Fauci's crony capitalist collusion with the PrEPy, peppy "Truvada" drug dealers at politically-connected Gilead Sciences of Foster City, CA, whose CEO John C. Martin was placed by Fauci on his NIAID Advisory Council 14 years ago: AIDS War Profiteering by Terry Michael, July 2014
When will this insanity end?
— Terry Michael, Executive Director
Washington Center for Politics & Journalism
WCPJ WEB: www.wcpj.org